GEZE ActiveStop glass, surface-mounted
Fastening set for special glass
*
For fastening the GEZE ActiveStop surface-mounted on satin-finish glass
For fastening the GEZE ActiveStop surface-mounted on satin-finish glass
Application Areas
For adhesion of the GEZE ActiveStop surface-mounted on glass doors with satin finish
For adhesion of the GEZE ActiveStop surface-mounted on glass doors with special environment/system conditions
Installation situations in reference objects and videos
The new door comfort GEZE ActiveStop - door damper product video
The GEZE ActiveStop door damper can gently stop doors, close them quietly and keep them comfortably open. This includes banging annoying doors and damaging walls or furniture of the past.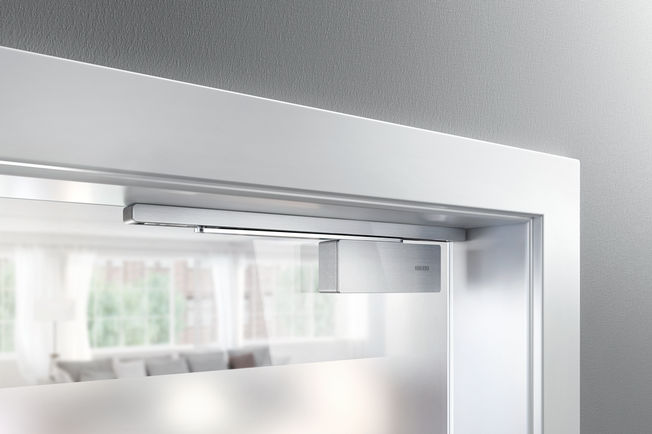 GEZE ActiveStop, surface mounted, glass door
Draw-in damper on both sides for single-action doors without fire protection demands © GEZE GmbH
GEZE ActiveStop surface mounted| glass door| assembly
GEZE ActiveStop brings greater comfort in your home, without compromises. It means slamming doors, trapped fingers and defects in walls or furniture are a thing of the past. GEZE ActiveStop combines functionality, safety and aesthetics – and enables you to experience a whole new door comfort.
Safety notice
Not suitable for bonding to laminated glass doors.
*

Notice about the products displayed

The products mentioned above may vary in form, type, characteristics and function (design, dimensions, availability, approvals, standards etc.) depending on the country. For questions please contact your GEZE contact person or send us an E-Mail.